MONILOG® Connect Datalogger App
User of the data logger MONILOG® ShockDisplay curve 2 plus and MicroShockDetector plus can profit from an app for reading out the status report.
Users of the new RISK LOGGER MONILOG® ShockDisplay curve 2 plus and MicroShockDisplay curve plus have a further benefit in addition to the familiar readout options: the MONILOG® Connect app. This makes it possible to retrieve, save and send the status report with the alarm indications via the mobile phone on the spot. This allows the responsible parties to be notified immediately in the event of damage and allows them to response even faster.
This is made possible by an NFC interface, which is integrated in the data logger. This has the advantage that the device can be read out even when it is switched off and does not consume any battery. Via the MONILOG® Connect App, the read out data is translated into a PDF file and can be further processed. For data security, the readout is protected with a password, so that no unauthorized person can obtain this information.
The video shows the tutorial on how to use the app.
The MONILOG® Connect app can be downloaded from the Google Play™ Store or as a direct link here.
The quick overview in the app for the status report and the alarms that have occurred supports our work on the construction site. This allows us to quickly decide whether we can continue with our planned work or need to repair it.
Fitting products
MONILOG®
Transport data logger with highly sensitive sensors for measuring different risk factors. Standard-compliant data recording. Immediate data availability via free app.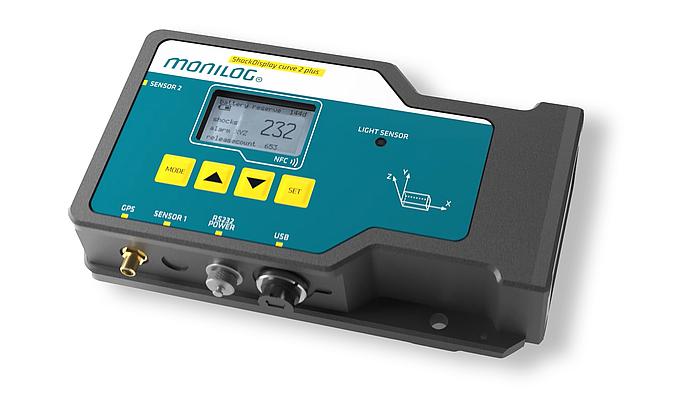 MONILOG®
Small lightweight shock data logger with communication via USB and NFC. Also approved for air freight. Status report can be read out with smartphone and free app.